email info@luckydogbooks.com

Hours
Mon - Sat 10 am - 9 pm
Sunday 12 noon - 7 pm

Locations

OAK CLIFF
Lucky Dog Books
633 West Davis St.
Dallas, TX 75208
214-941-2665
facebook
twitter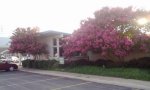 LOCHWOOD
Lucky Dog Books
10801 Garland Rd.
Dallas, TX 75218
214-827-4860
facebook
twitter


MESQUITE
Paperbacks Plus
108 E. Davis St. Mesquite, TX 75149
972-285-8661
facebook
twitter

Services

Books Mailed

Gift Certificates

Book Boxes
Our custom-made book boxes are available in 3 handy sizes to make moving or downsizing your library so much easier.



NEED A PLACE FOR A BOOK SIGNING EVENT?
Lucky Dog Books has program space available for author readings and book signings. Please click here to email us for more information.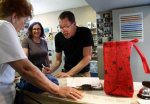 A BOOKSTORE STORY
"Long-running East Dallas bookstore rides out changes..." Claire Wiseman's story about Lucky Dog Books ran in the Sunday, September 8, 2013, edition of The Dallas Morning News with 4 photos by Kye R. Lee.



The Lakewood Chapter
1994-2011
Short Video
"This still pretty much says it all..."

Wednesday, Dec. 4
7:00 p.m. - 8:30 p.m.
WENONAH HAUTER
Talk & Book Signing
Info: See Event link.
Lucky Dog Books
—Lochwood Location—
10801 Garland Rd.
Dallas, TX 75218
214-827-4860

MORE WORDS & MUSIC at the bookstores:


GUITAR LESSONS
with ANN ARMSTRONG
When not rolling along the blues highway with The Ann Armstrong Band, Ann teaches beginning and advanced guitar for students of all ages. Songwriting, too.
All locations.
Info: Email Ann



GUITAR LESSONS
with JACKSON ELI
Jackson studied music at UNT in Denton, Texas. Styles covered include: Classical, jazz, folk, bluegrass, western swing, country, rockabilly, bluegrass and more.
Info & Booking:
214-566-7828
Teaches at the Lochwood and Oak Cliff locations of Lucky Dog Books.



OTHER EVENTS
Click here for more listings.



Saturday, Dec. 7
12:00 noon - 3:00 p.m.
ILEEN MCDURING
Reading & Book Chat
Ileen McDuring visits Lucky Dog Books in Oak Cliff to talk about and sign her debut novel, House of Tables, a fact-becomes-fiction exploration of a young adult orphan's journey to find family after participating in National Geographic's Genographic Project. Lucky Dog Books
—Oak Cliff—
633 W. Davis St.
Dallas, TX 75208
214-941-2665



Saturday, Dec. 14
3:00 p.m. - 5:00 p.m.
ANN FIELDS
Book Signing
Fuller's Curse is a first novel by Ann Fields.
Lucky Dog Books
—Oak Cliff—
633 W. Davis St.
Dallas, TX 75208
214-941-2665





OTHER EVENTS
Click here for more listings of upcoming and ongoing events at Lucky Dog Books.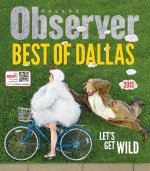 MANY THANKS TO THE DALLAS OBSERVER
for kind attention to the bookstores in their "Best Of" 2013 issue. The photo they used in the print edition (page 14) was taken by Stanton Stephens at the Oak Cliff location at 633 W. Davis.



ONLINE LISTINGS
Click here to search or browse our online listings by author, title, or keyword. This online selection is just a small sampling of some of our categories. If you are a Lucky Dog Books and/or Paperbacks Plus customer, you may use your bookstore credit from trade-ins in the normal manner if you order them directly from us by phone, email, or in person.

In Print
"Books without batteries..."

Fiction

Non-Fiction

Paperbacks

Hardbacks

Children's Books

Magazines

Comics & Manga

Large Print Books

Sheet Music

Other Languages

Video

DVD/Blu-Ray/VHS

Laserdisc & Beta

Audio

Audio Books

CDs, LPs, 45s, 78s

Cassettes & 8-Tracks

Current Titles
& Bestsellers In Most Media Are Always Needed.
We can offer cash for current bestsellers and other select titles; or, as is almost always the case, a higher trade credit to save you even more when you shop at
Lucky Dog Books
in Lochwood and N. Oak Cliff and/or at the original Paperbacks Plus in Mesquite.

Community