Locations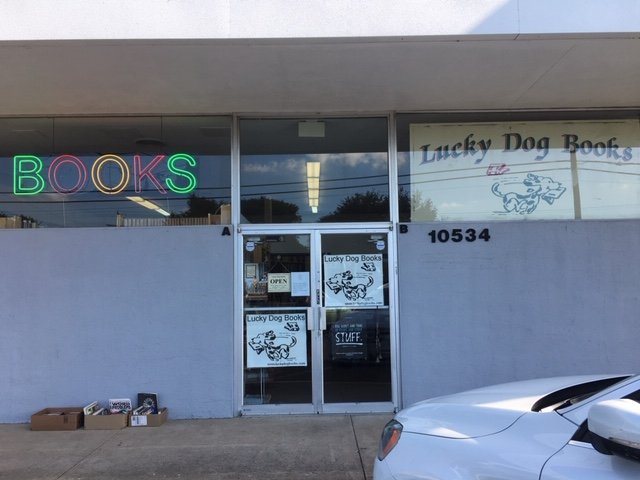 East Dallas
Lucky Dog Books
10534 Garland Rd.
Dallas, TX 75218
Phone:
214.827.4860
Facebook
,
Twitter
,
Instagram
&
email list sign up
Mesquite
Paperbacks Plus
108 E. Davis St.
Downtown
Mesquite, TX 75149
[Closed Tuesdays]
Phone:
972.285.8661
Facebook
,
Twitter
,
Instagram
&
email list sign up
Oak Cliff
Lucky Dog Books
911 W. Jefferson
N. Oak Cliff
Dallas, TX 75208
Phone:
214.941.2665
Facebook
,
Twitter
,
Instagram
&
email list sign up
Contact
EMAIL
us at
info@luckydogbooks.com
Hours
East Dallas:
Mon-Sat: 9am-9pm
Sun: 11am-7pm
Mesquite:
Mon-Sat: 9am-9pm
Sun: 11am-7pm
(X Tue - Closed)
Oak Cliff:
Mon-Sun: Noon-9pm
---
---
DART Schedules
---
---

Services

Books Mailed



History
The bookstores known today as Paperbacks Plus and Lucky Dog Books opened in downtown Mesquite in 1974. Click here to read the beginning of a history that chronicles the early years from 1973-1984 and/or here to read a story that ran in the Mesquite News about our 40th anniversary event and/or here for a feature published in the Sunday, September 8, 2013, edition of The Dallas Morning News with 4 photos including the one below by Kye R. Lee (taken during the Lochwood years on Garland Road before our move to Casa Linda Plaza in the summer of 2017).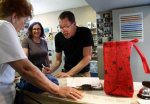 And another short video from the Lakewood years.


Here is a link to the KERA 90.1 FM radio show that aired June 9, 2014, featuring several local bookstores including Lucky Dog Books.


---

GOOGLE MAP
DALLAS AREA
BOOKSTORES

We've compiled a map of Dallas area bookstores past and present that you might like to check out. Let us know of others that should be added.


Oak Cliff
Location News:
$3 or Less

ALL ITEMS AT
LUCKY DOG OAKCLIFF
ARE $3 OR LESS!
EVERY BOOK, DVD & CD
IS STILL $3 OR LESS

Check in at that bookstore
for more details.
---
New Store Hours
& Ownership
(In Oak Cliff Only)

Now Open
Noon to 9pm
Everyday


We'd like to announce that Lucky Dog Books at 911 W. Jefferson Boulevard in Oak Cliff has been acquired by a new company called Lucky Dog Books Company as of November 1st, 2018. The new owner is younger, will bring on some new staff members, and has some different ideas to try to better serve this neighborhood.

We have enjoyed the last 6 years here in Oak Cliff and have very mixed feelings about handing over the reins, but we also know that it is in the best interest of strengthening this bookstore so that it
can be a very long time
part of this community as our other locations have been for theirs.

This location will continue
to honor the store credit from trade-ins issued by Lucky Dog Books in East Dallas and Paperbacks Plus in Mesquite just as those bookstores will continue to honor that issued in Oak Cliff.

Each of the three bookstores will continue to accept Gift Certificates issued by any of the others before the acquisition date of 11/1/2018, although any issued afterwards may only be used at the location(s) shown on each certificate.

Thanks for all your support of our efforts to bring a wide ranging bookstore to the neighborhood, and are very hopeful that you will appreciate the efforts of the new management to take it to the next level.
---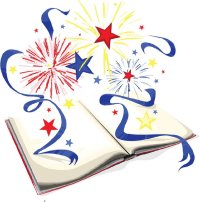 ...AND...we continue to get in amazing collections of books, DVDs, CDs, etc.

Check out our Facebook page for pictures of some of the recent arrivals.
---

Being More Involved

There are many ways to be help this bookstore be more sustainable.

Make us a more regular part of your weekly/monthly routine, or become a sustaining supporter through our Subscription progam.

Be an "ambassador" for the store by sharing some of our Facebook posts. Invite friends to meet you here for a browsing party.

Or make a point to weed some things out of your own library to recycle
with us helping the river of interesting stuff continue to flow through our lives at money saving prices.


---
WORDS & MUSIC
AT THE BOOKSTORE

When not on the road with musical partner Steve Hughes,
ANN ARMSTRONG
teaches beginning and advanced guitar and songwriting to students of all ages at Lucky Dog Books in East Dallas and elsewhere. Listen to her here or wherever you find her playing.




GUITAR LESSONS
WITH JACKSON ELI
Jackson studied music at UNT in Denton, Texas, and teaches students of all ages and interests at Lucky Dog Books in East Dallas and elsewhere. Info? Text Jackson at 214.566.7828



East Dallas &
Mesquite News:
45 Year Event


As we continue
our celebration of the
45th Anniversary
of Paperbacks Plus
in Mesquite, our 1st
full time bookstore,

For a limited time only
as part of




Get a 20% Off
"Helping" Discount
On Your Purchases

To be eligible you must
post a picture of you
"Caught Reading"
in one of our 2 bookstores,
that tags the bookstore,
on Facebook or Instagram.

Help us let
other readers know
about the bookstores,
show us your post
on your phone,
and get your discount.

You can combine this
discount with your
store credit from
trade-ins.

This offer is good
at either location:

Lucky Dog Books
In East Dallas,
10534 Garland Road. Or

Paperbacks Plus in Downtown Mesquite
108 E. Davis Street.

See bookstores
for more details.

---


Click on the map to
see a full size version
of the layout of
our location at
10534 Garland Road,
near Easton Road,
The Army Store and
Vhea's LaundroMutt.

Click this link to see a video of how to spot the bookstore as you drive out Garland Road from from Buckner toward Jupiter;

and this link to see a brief video showing a way to
avoid the traffic on
Garland Road when
leaving the bookstore
and not continuing
toward Jupiter.

We have almost everything back in place and ready for your browsing pleasure. Click here for a short slide show of interior shots to get an even better feel for this new location.

We have added still more lighting but still intend to add a little more in a couple areas. The heating and a/c have been straightened out for a while now making the whole bookstore comfortable.

Look for our signs on the front door and in one of the windows until we get our outdoor ones up. Or the neon "Books" that one our long time customers financed for us. If you are in a position to help out with one on the top of the pole or the face of the building, please drop us a note or give us a call.

Although we did not want to move again, we had to, and, long story made short, we're now in the space that we really wanted to move into last year.

It: has easier parking than Casa Linda had;
is more visible from the street with a better sign potentially;
is easier to get in and out of the parking lot;
and has about as much room as our old store across the street did.

---
Every Other
Wednesday
Conversational Spanish Meetup

We have a friendly group that gets together for informal conversation in our comfortable meeting space/large "living room". Have some coffee or a soft drink and some tasty cookies along with some conversation.


---
If you participated in another program that has been on hiatus, please talk to us about restarting it or check with the organizer of that particular event in case they haven't heard yet that the program area is available again.


---
Even though we have managed to clear space for the program area, it would still be very helpful if one or more of you have some unused space where we can store a lot of boxes of books, preferrably in a business or church setting.

We need 3-500 sq ft but could split these boxes up into smaller groupings if we can find two or three spaces that are at least 100 sq ft each that we can cobble together to make enough for it all.

This space would not have any regular traffic, and for our purposes, does not need to be separated to itself.

If you have some space that you could contribute to this effort even if just for a period of time, it would really be helpful.

---
Follow the continuing adventures of Lucky Dog Books in East Dallas on Facebook!

And check out the events at the East Dallas bookstore at our calendar page.
If you have further questions about any of this, we will be happy to try to answer them for you if you will email us at info@luckydogbooks.com with the word bookstore in the subject line.
---
Gift Certificates
We still use good old fashioned paper gift certificates here at the bookstores which provide some advantages over the new fangled gift cards.
Our gift certificates can be personalized right on them. Their layout includes a log of their usage so that it is always clear what the remaining balance is. And the store locations are shown on them so that your recipient doesn't have to look them up.
Click the links above to get more details and even purchase some online if you prefer.
---

Subscriptions

Please be aware that you can give a reader in your life a monthly subscription to the bookstores that will provide them with the number of $5 off Mini-Gift Certificates that fits your budget. And you'll only pay for it each month as it happens through Paypal with the ability to cancel anytime.

Or consider subscribing to the bookstores today as a way of expressing your committment to their future while enjoying the full value of your participation through the monthly receipt of our Mini-Gift Certificates.


---
Start a cafe?

Each bookstore has room for some sort of cafe. We'd like to find the right folks for each location to get one going. Click here to pursue this idea.

---

Books

Fiction

Non-Fiction

Paperbacks

Hardbacks

Children's Books

Sheet Music

Comics & Manga

Magazines

Large Print

Audio Books

Other Languages

Also, many new, used, and out-of-print titles by local writers.

Movies


DVD, VHS, Laser...

Music


CDs, LPs, 45s, 78s, Cassettes, 8-Track Tapes...
Ask us about new CDs recorded live at Poor David's Pub and elsewhere by local musicians.


---
YOUNGER READERS
Younger readers are very important to the bookstores. We want to encourage you to encourage them to read. So keep us in mind as a pretty inexpensive, quieter than average place to spend some time with your child, grandchild, niece or nephew.


---



PTA MATTERS


We think there are a lot of opportunities for us to work together to benefit neighborhood schools and their students. Here is link to some ideas about this. Please feel free to contact us if you think of other ways we might be helpful.


---

Buy A Bookstore?

We've been doing this for over 40 years and are wondering if it's time to let someone else give it a try at one or both locations? A younger couple? A neighborhood co-op? Please click here if you or someone you know may be interested in this.


Or here to see an interesting variation that we would be glad to entertain.


---